We have two new EECP systems that recently came available!
Vasomedical TS-3 EECP System
We have a Vasomedical TS-3 that has recently become available. The system in pristine condition. The clinic only treated an average of 2-3 patient per year so the system has very low hours of use. The TS-3 system is in outstanding functional & cosmetic condition. The system will include all of the required accessories for immediate use. These items include  2 sets of cuffs, hoses, ECG cable, arterial pulse cable and patient stop button.
A sound TS-3 are difficult to find now but the TS-3 is the most reliable system ever made by Vasomedical.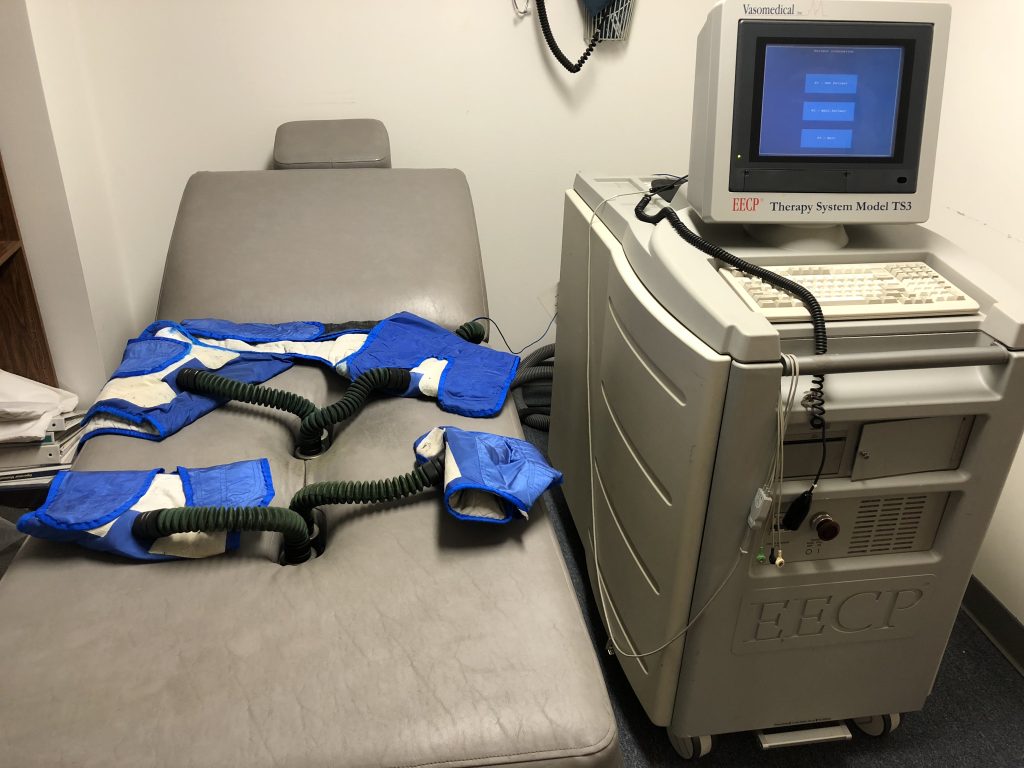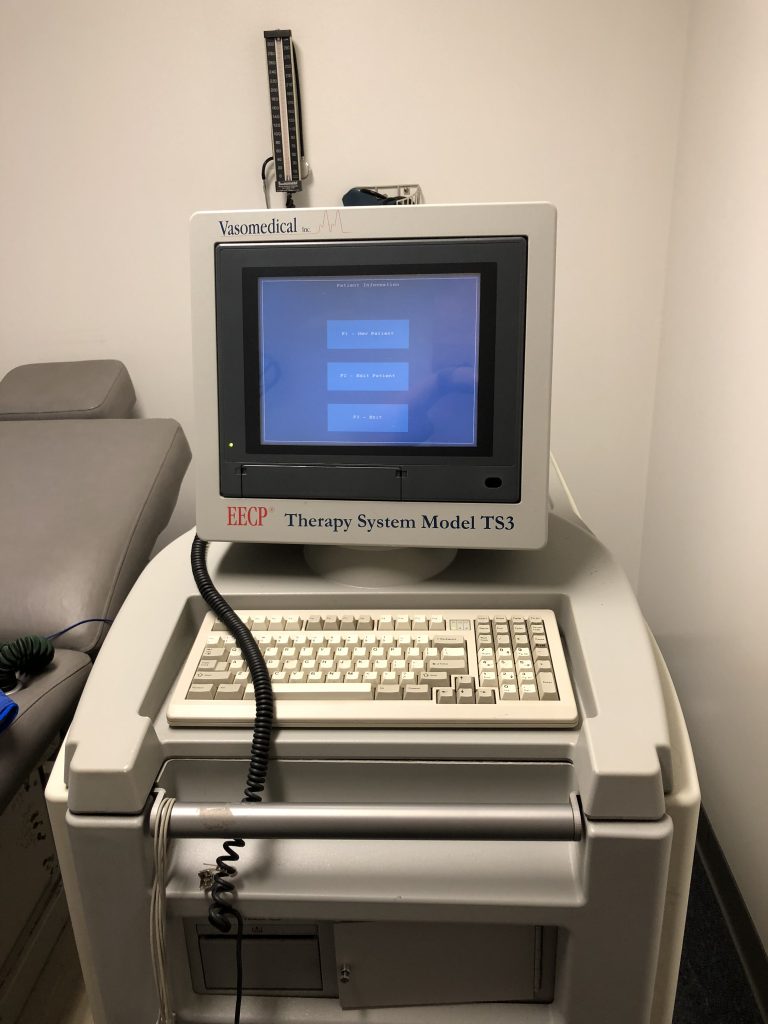 Asking Price: $9,900
________________________________________________________________________________________________________________
Vasomedical MC-2 EECP System
We have a new arrival of the classic Vasomedical MC-2 EECP Machine. This is the first generation system made by Vasomedical which was the model used in the majority of all of the clinical trials sponsored by Vasomedical. This EECP machine is mechanical in function with no software operating system which makes it the easiest system to service. There are many parts available plus we will provide the service manual should service be needed. The MC-2 system is known to have the most power (squeeze) of any model made by Vasomedical.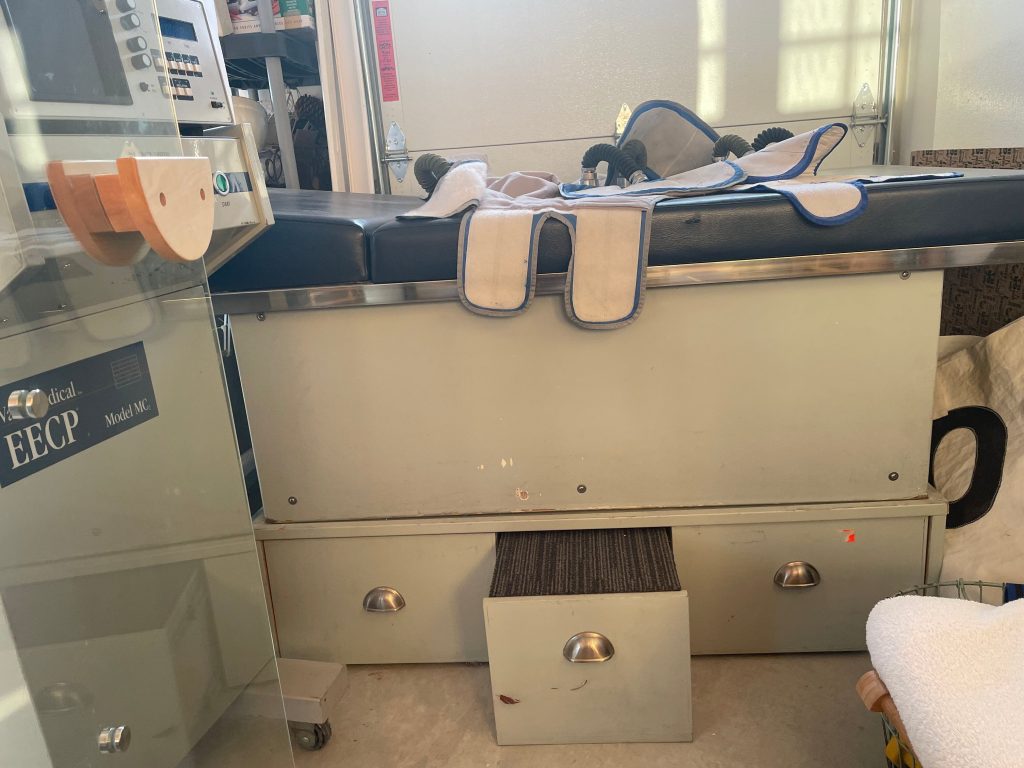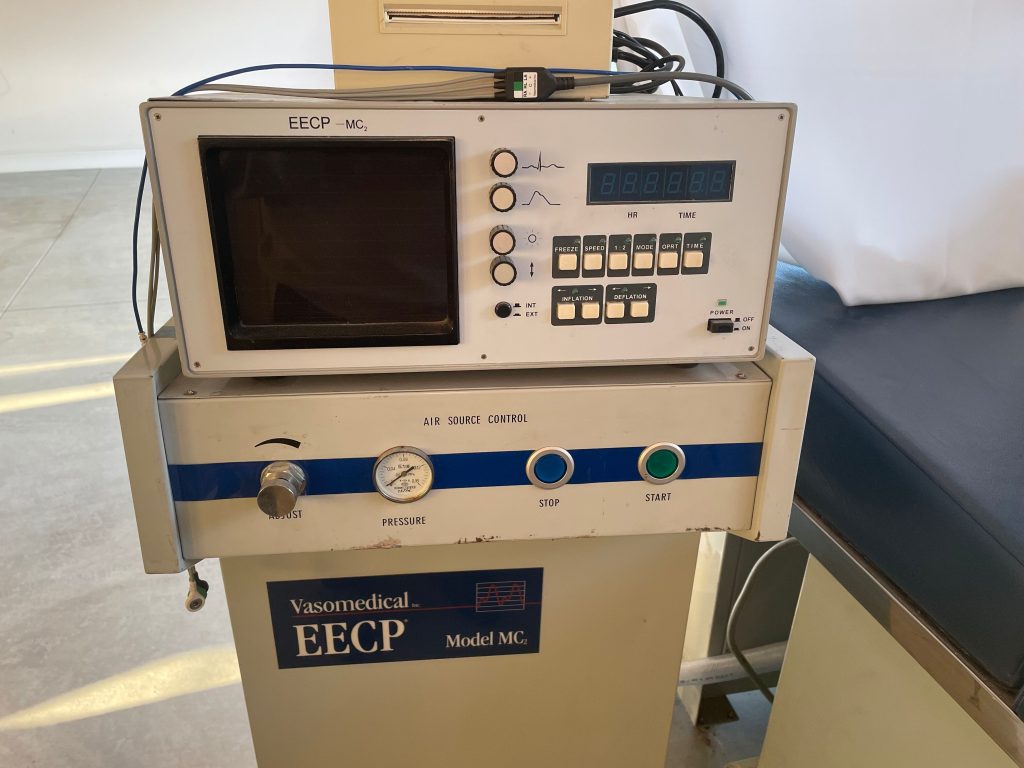 MC-2 Control Console
Asking Price: $7,900 OBO
For inquiries or questions, please email sales@ecptherapy.com