Cardiomedics Model CardiAssist 3000 ECP Therapy System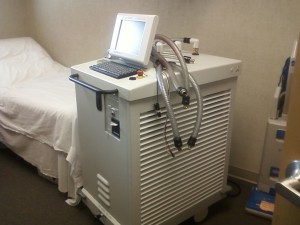 iWe have a unique offer for a Cardiomedics CardiAssist model 3000 ECP therapy system. This is a portable ECP Therapy device that offers great flexibility in a clinic or for home use due the portability & the small footprint. The device is in excellent condition and made in 2002  This model unit has proven to be one of the most reliable systems ever made by Cardiomedics. The device was recently refurbished, tested and functions perfectly.
The offer includes all accessories for immediate use. These items include cuffs, bladders hoses, ECG Lead cable, Finger Photoplethysmogram Sensor and patient shut off button. Two sets of cuffs included.
Unit Price – $7,900.00 (plus shipping)
If there are any questions or interest, please email us at sales@ECPtherapy.com.