ACS NCP-2 ECP Therapy Device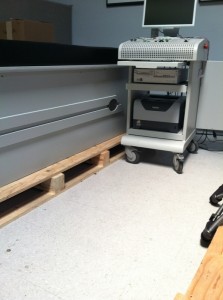 This offer is for a refurbished ACS NCP-2 ECP Therapy device from a U.S leader in External Counterpulsation Therapy Applied Cardiac Systems (ACS). The unit was manufactured in 2005.
The ACS NCP-2 ECP Therapy device is the second model unit from Applied Cardiac Systems. This device has an automatic treatment reporting system not available on other model ECP devices. The NCP-2 is also proven to be a very reliable ECP system. .
The offer includes installation & calibration with the option to include service warranty or operational training. The system comes equipped with all accessories needed for immediate use. These items include small & large cuffs, bladders, hoses, ECG Lead cable & finger pleth sensor. 
Unit Price: Please email for price

**Packing, transportation & taxes not included
For questions, please email us at Sales@ECPtherapy.com